Retaining Walls
Retaining walls should be done by a trained, licensed professional.
They need to be functional, but they can also be beautiful.
View Details
Steps & Features
Beautify your landscaping with decorative and function steps and
other features to enhance your curb appeal.
View Details
Brick Pavers
Brick pavers can be used to create beautiful, functional driveways,
walkways and patios. Contact us to learn more!
View Details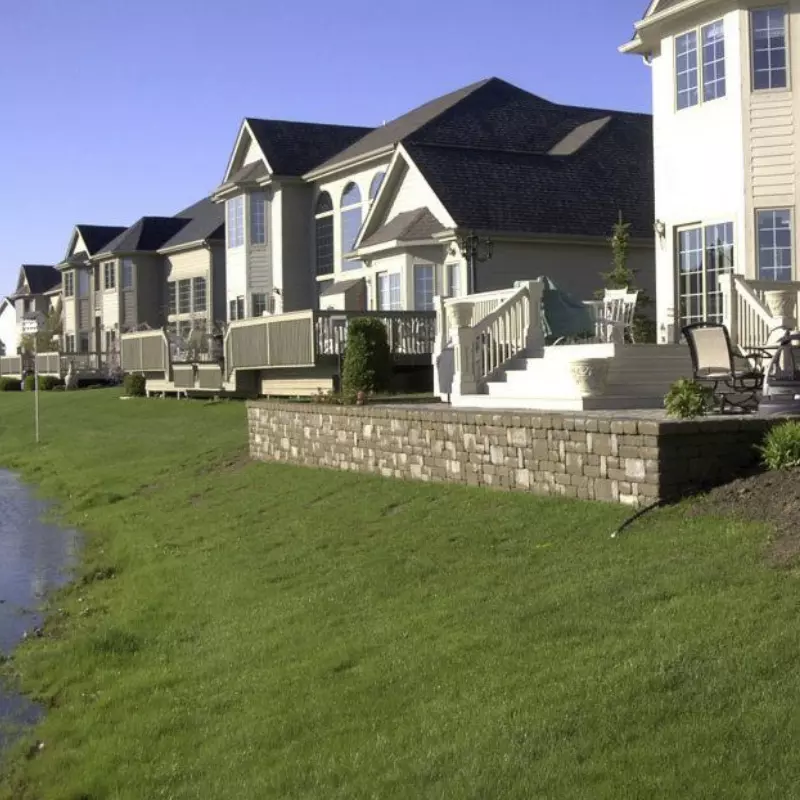 About Kassuba Enterprises, LLC.
Hardscape & Retaining Walls
- Michigan
Kassuba Enterprises can design and install retaining walls, walkways, steps, pavers and more. Call us today for a free consultation and estimates for your home or business. We thrive on providing creative hardscape solutions for our customers that are built with pride.
Our passion is to ensure that your hardscaping ideas come to life while providing top-quality work. We are happy to help you with any projects that you have in mind and we will guide you to the best materials for your home or business. One thing our customers love is we do the work and we are on-site with the crew throughout the project. Specializing in segmented blocks and manufactured block walls, you can depend on these structures to last a long time.
We all know that hardscaping and retaining walls can be a big task. Since 2004, Kassuba Enterprises has built a reputation for high quality work, keeping it on track and within budget. We take on these projects as if we are doing it for our own home.  Family owned and operated, you will be happy to choose us for your next hardscape installation project.
Quality Services
We are experts! Our reputation speaks for ourselves.
Affordable Price
We will keep track of your budget and alert you of any changes.
Consultation
We will consult you before, during and after the project.
Contact Kassuba Enterprises for the experience and guarantees you need.
We thrive on providing creative landscape solutions for our Michigan customers!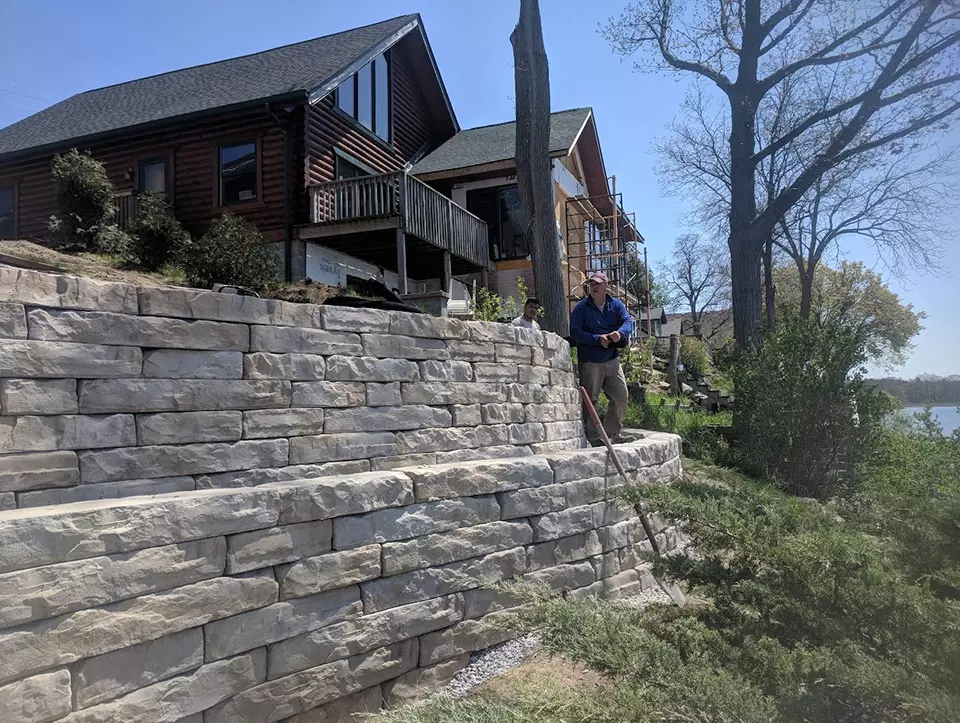 Retaining walls are usually made of some sort of concrete material or natural stone. High Format retaining wall system is a specially designed material that holds soil on one side and is freestanding on the other. They help to accommodate changes in grade in your yard or landscape. When installed correctly, these walls often allow steeper cuts to the slope of a hill to create more usable space.
Custom hardscape features are some of the most important elements of your home. These features should complement your landscape for a complete design. From the patio onto the lawn, to the walkway to the front door, or through your property, fire pits, steps and stairs can enhance the beauty and functionality of your home.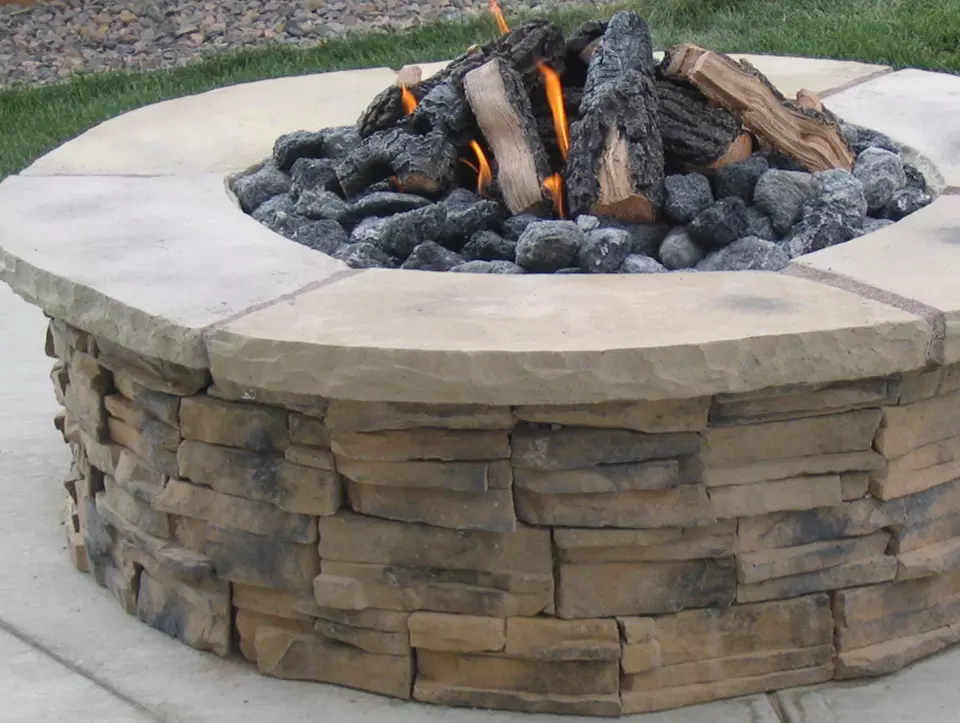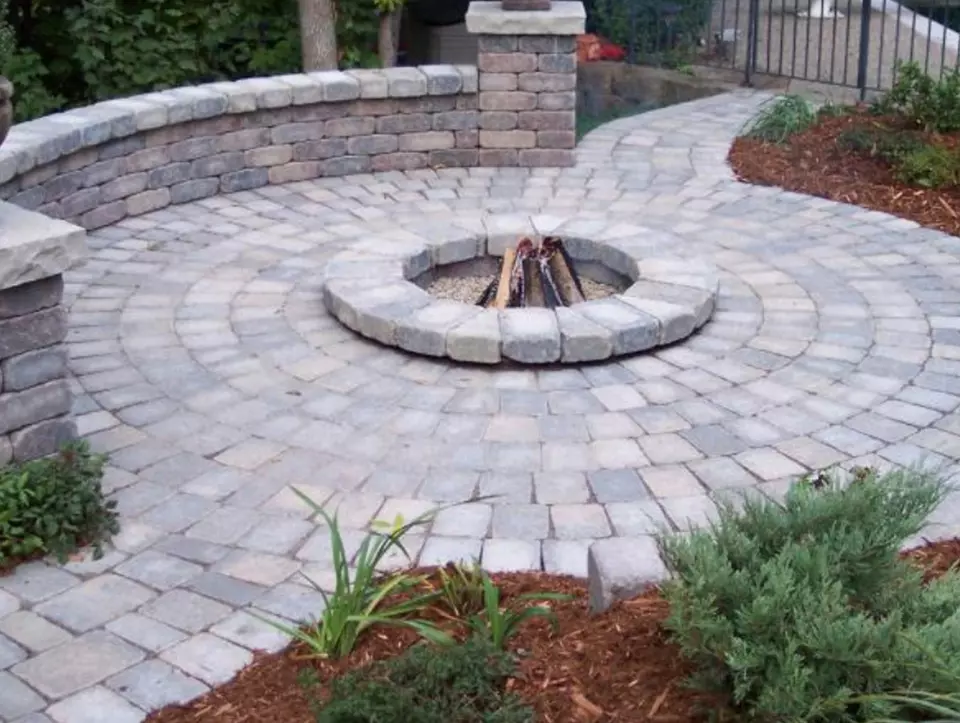 Brick pavers are versatile and can be used to achieve many visual effects in the construction of walkways and driveways. Kassuba Enterprises has years of experience in designing and building brick walkways, patios and more. Brick pavers come in many styles, colors, and patterns to accommodate any type of landscape design or look desired.