Retaining Walls
Retaining walls should be done by a trained, licensed professional. They need to be functional, but they can also be beautiful.
One brick at a time!
Retaining walls are usually made of some sort of concrete material or natural stone. High Format retaining wall system is a specially designed material that holds soil on one side and is freestanding on the other. They help to accommodate changes in grade in your yard or landscape. When installed correctly, these walls often allow steeper cuts to a slope of a hill to create more usable space. Then these walls will hold the soil up on one side and keep it from sliding down the slope on the other side.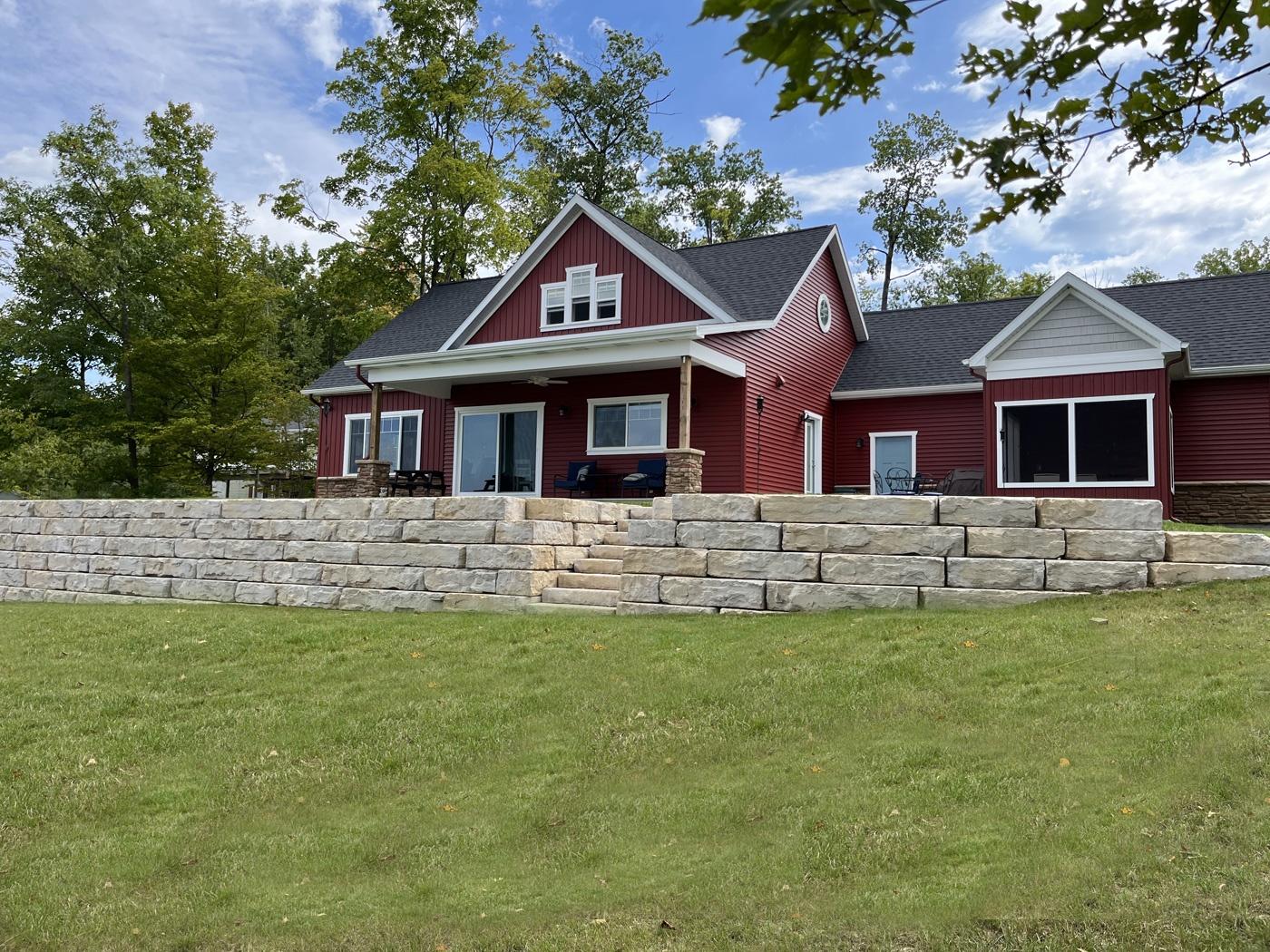 Why Choose Us?
The design and layout is one of the most important factors. At Kassuba Enterprises, we calculate the height, length and width to ensure that it will stand up to the elements. Proper installation and choosing the right material will ensure your hardscape retaining wall will last a long time.